No live laugh love Here
No, these signs are
unapologetically you and
your unfiltered fall thoughts
on that time of year
when pumpkin and
cold brew collide.

You know the drill. Enter
your info for the chance to
snag a sign and embrace your
pumpkin obsession.
Winners
will be selected at random for
one of the three signs just in
time for peak pumpkin szn*.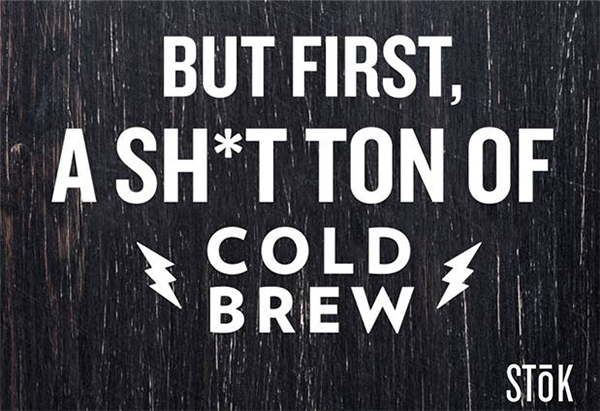 But First, a Sh*t Ton of Cold Brew
No need to beat around the
bush—welcome guests to your home with this no-shame,
black-as-your-coffee sign that lets everyone know just how cold-brew obsessed you are.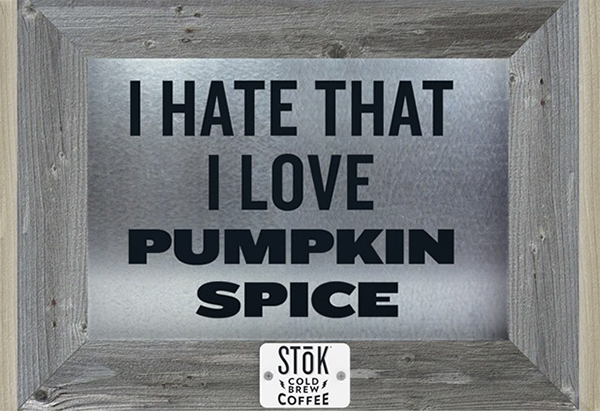 I Hate That I Love Pumpkin Spice
If pumpkin cold brew makes us
cheugy, then call us a cheug…but just
for fall. Let everyone know loving
your pumpkin coffee doesn't make
you basic AF with this hand-cut
metal sign.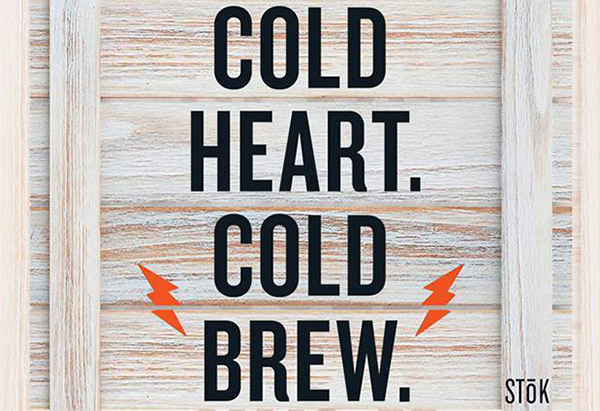 Cold Heart. Cold Brew.
If you don't already have a sign on
white wooden planks, now is the
time. This sign is perfect if the only
thing colder than your STōK
Pumpkin Cold Brew is, well, you.
Entries are now closed. If you're a winner, you will be notified and receive your sign soon!

If you don't hear from us, you can still get your
un-basic pumpkin spice fix with a bottle of ST
ō

K Pumpkin Cold Brew.