HOW DOES ST

o

K Make
COLD BREW?
We brew everything one way: on purpose. We choose our ingredients with integrity. We choose our process with patience. And we choose our music playlist usually based on whatever our boss wants to listen to.

MORE BEANS
Our Arabica-based blend uses a higher ratio of coffee beans to water than typical hot brewing.

TIME & PATIENCE, NOT HEAT
Hot brewing forces the flavor from the bean. But cold brew takes its sweet time. So we steep for at least 10 hours at lower temperatures. A low & slow steep brings out bold, one-of-a-kind STōKness.

SMOOTH FINISH
The final filtering process removes bitterness, leaving a smooth cold brew. When you taste STōK, you taste coffee. Really amazing coffee.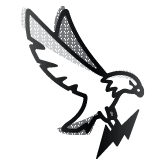 OUR COLD BREW
FAMILY