HOW TO MAKE YOUR OWN
YOUR OWN Cold Brew coffee
The best way to get cold brew is to go down to the store and take a drink of STōK right in front of all the other cold brews to make them jealous. But if you insist on making your own, all you need are these steps and a bit of patience.

Step 1
Choose your coffee beans wisely, and then grind medium to coarse.

Step 2
Measure out 1 part coffee to 8 parts water by weight. (Or about 3⁄4 cups coffee to 2 cups water).

Step 3
Use water at room temperature to bring out the coffee's complexity.

Step 4
Steep ground coffee in water for at least 10 hours at room temperature, with the grounds submerged. Anticipate greatness.

Step 5
Filter out the grounds - French Press, buckets and cheesecloth, another method of your choosing.

Step 6
Enjoy the process. Experiment with beans, grind, coffee-to-water ratio and steep time to dial-in your ideal cold brew. That's how we created STōK.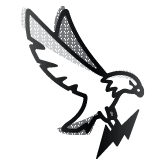 OUR COLD BREW
FAMILY