WHAT'S THE DIFFERENCE BETWEEN
COLD BREW AND ICED COFFEE?
The espresso-sized answer? Cold brew is steeped in water, without heat, for 10-24 hours while iced coffee is brewed hot and then poured over ice. But there's way more to it than that.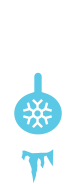 COLD BREW
STEEPED FOR 10-24 HOURS
120-170 MG OF CAFFEINE PER 12OZ SERVING
FILTERED TO REMOVE BITTERNESS, BRINGING A SMOOTH TASTE
USES A HIGHER RATIO OF BEANS TO WATER THAN HOT-BREWED COFFEE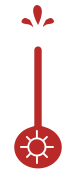 ICED COFFEE
BREWED HOT & POURED OVER ICE
111 MG OF CAFFEINE PER 12OZ SERVING
'USDA, ARS FOODDATA CENTRAL. 2022

VS.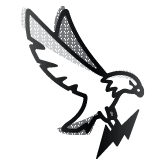 OUR COLD BREW
FAMILY