HOW MUCH CAFFEINE IS IN
COLD BREW COFFEE?
Enough caffeine to make the DMV move like a racecar pit stop. Cold brew coffee typically has 92 mg of caffeine per
12oz serving size, but the amount of
caffeine can vary depending on a few things:
The coffee bean type
The harvest season of the coffee beans
The coffee bean density
The grind size
The water temperature
The brewing ratio (The amount of coffee beans to water)
The brewing time – 10-24 hours
SToK Cold Brew Coffee is not an exercise in over-caffeination— it's about
thoughtfully calibrating caffeine levels for bold-brewed energy.
See the cold hard facts for yourself.

Products

VS. caffeine per serving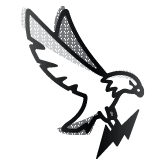 OUR COLD BREW
FAMILY